Provide First Aid
HLTAID003
Get into construction today with the Premier training providers for the Western Australia Construction Industry.
This first aid course is a mandatory requirement for anyone wanting to work in the mining industry. This course is a nationally accredited program. Successful participants will be issued with a certificate of competency on completion.
Provide first aid training course
Get on-site quickly with the Access WA White card construction course.
All workers on a construction site in Australia must hold a White Card. You can get your white card by completing a construction induction course which can be done online and in person.
White Card Unit of Competency to the CPCCWHS1001 – Prepare to work safely in the construction industry in our comprehensive online unit. An employee or self-employed person must not do construction work at a workplace unless they hold a construction induction certificate (White Card) under the Occupational Safety and Health Regulations 1996. On successful completion of our White Card course, participants receive a White Card and a Statement of Attainment for the Unit of Competency.
The Western Australian Department of Mines, Industry Regulations and Safety (DMIRS) have recently revised their terms and conditions relating to the issuance of WorkSafe Construction Induction Training (CIT) cards to candidates who have completed the unit of competency CPCCWHS1001 Prepare to work safely in the construction industry.
Please see below link for more information:
https://www.commerce.wa.gov.au/worksafe
Lessons covered in this program
Benefits
Access Training is a premier provider of White Cards in WA. We have built a reliable, multi-award-winning reputation on the back of our innovative course and excellent customer service. Some of the benefits of using Access Training are:
We won't stuff you around – our course is simple to use and engaging
Our online course is fully self paced – start and stop the training at your leisure
We are 100% Australian – and here for you
You can pay at the end of your course – various payment options are available
Our White Card course is compatible with iPhone/mobile devices and iPad/tablets
We have IT support on hand during business hours
We are flexible – our excellent customer service staff will work with you to achieve an ideal outcome.
Requirements
FEES
FAQ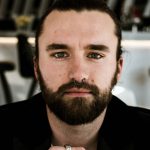 Christian
CREATIVE DIRECTOR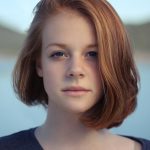 William
TECHNICAL DIRECTOR