Pilot Escort
Oversize Vehicle
Training
The only nationwide providers for the Western Australia Mainroads accredited pilot & escort program
This is a nationally recognised training program. Participants who successfully complete the this course will receive a certificate of competency that will allow for the safe operation and management of a pilot vehicle whilst undertaking operations in WA.
Pilot escort vehicle training
We are proud to be one of the only national training provider for the Western Australia Main Roads Accredited Pilot/Escort Vehicle Course delivered accross the country for the Pilbara.
This training course will give you the knowledge and experience required to Pilot/Escort an oversized or overmassed load, communicate with other pilots/escorts, road users and authorities. You will also learn to control traffic as a Pilot and coordinate emergencies and breakdowns.
The course is designed to span over 2 days featuring both classroom learning as well as practical challenges to test your skills and knowledge learned in the course. You will be trained and tested with real-life scenarios and real oversized/overmassed loads.
Lessons covered in this program
Benefits
Benefits of using Access Training are:
We won't stuff you around – our course is simple to use and engaging
Our online course is fully self paced – start and stop the training at your leisure
We are 100% Australian – and here for you
You can pay at the end of your course – various payment options are available
Our course is compatible with iPhone/mobile devices and iPad/tablets
We have IT support on hand during business hours
We are flexible – our excellent customer service staff will work with you to achieve an ideal outcome.
Requirements
COURSE REQUIREMENTS
Access to the Internet.
A webcam or a smartphone
A driver's licence, passport and/or other form of photo-identity (such as a passport or 18+ card)
A English language, Literacy and Numeracy skill level of 1 is required to complete this course
Access to the following items of PPE: a hard hat, safety glasses, high visibility clothing and ear plugs/muffs. You may own or be able to borrow these items. If not you can purchase them from your local hardware supplier or from Inscope Training.
FEES
ONLINE
This ultra flexible option places all classroom content online 24/7 anytime and anywhere. Get quick access for only $849
IN PERSON
We understand that online learning may not be the best option for everyone. Speak to one of our team members for any up coming face to face courses that we have daily at one of our many locations around australia. Face to face starts at $1099
FAQ
FREQUENTLY ASKED QUESTIONS
Is the practical demonstration in Part 5 necessary?
Is this training recognised in all Australian states?
What form of ID is required?
How long does it take to do the course? Do I have to complete my course in one sitting?
I've lost my licence. How do I get a new one?
What payment methods are available?
Will my licence expire?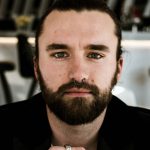 Christian
CREATIVE DIRECTOR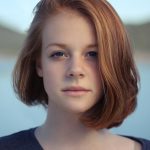 William
TECHNICAL DIRECTOR